Exciting things have been happening at Melaleuca Field. Let's take a minute and catch up on the highlights for the 2013 Idaho Falls Chukars season so far.
Activities at the Field:
The Potato Night was on July 1st.
The Pre-Fireworks Celebration on July 4th.
The Party at the Park on July 5th.
Vintage Jersey night (featuring the 1939 Russets)
Saving Sundays-Pepsi Can Sundays-Idaho Lottery Sundays.
Team and Player Info:
Melaleuca Field has had the privilege of hosting the #8 overall first round draft pick from the the college draft, Hunter Dozier, this season. The following about Dozier the bulldozer can be found on the IFChukars.com site:
The Kansas City Royals selected Hunter Dozier with the eighth overall pick of the June Free Agent Draft. The 21-year old Dozier, a 6-foot-4, 220-pound shortstop from Stephen F. Austin University, batted .396 with 17 home runs and RBI (52) this season. He led the Southland Conference in batting average, slugging percentage (.755), doubles (25) and home runs, earning Louisville Slugger First Team All-America honors. He was a two-time All-Southland Conference selection, becoming the first shortstop in school history to earn that distinction, and was an All-South Central Region selection last year, when he hit .357 with 22 doubles, 10 homers and 37 RBI. He majored in kinesiology at Stephen F. Austin.
The Chukars are 5 games back in the Pioneer League South. When they play at Melaleuca they are 4-6: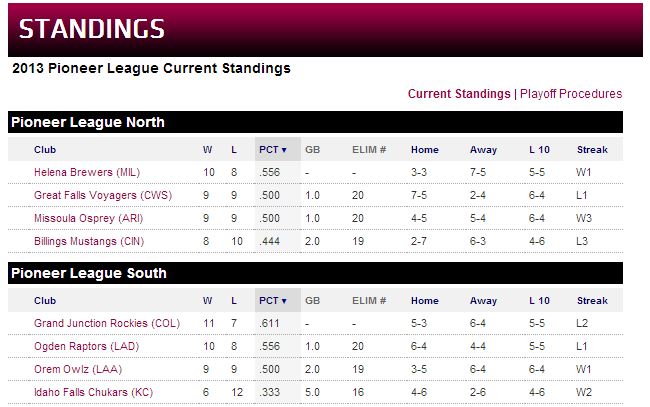 Hunter Dozier is the only Chukar to have played in all 18 of the games so far this season. He leads the Chukars in total hits. Adrian Bringas, the lead off hitter has the highest on base percentage (OBP) at .500. Daniel Rockett has scored 14 runs this season and leads the Chukars in RBIs at 14.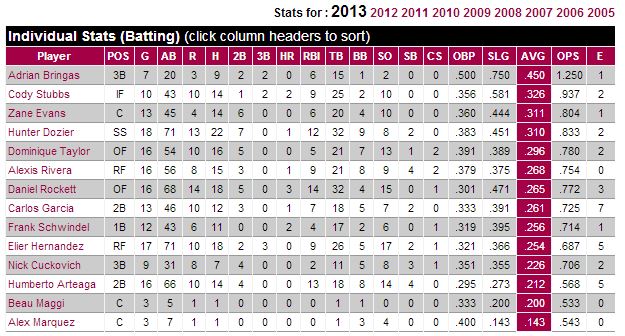 Here are the numbers on the Chukars pitching staff. Brent Bonvillain has the lowest ERA. Patrick Conroy has the most innings pitched at 15.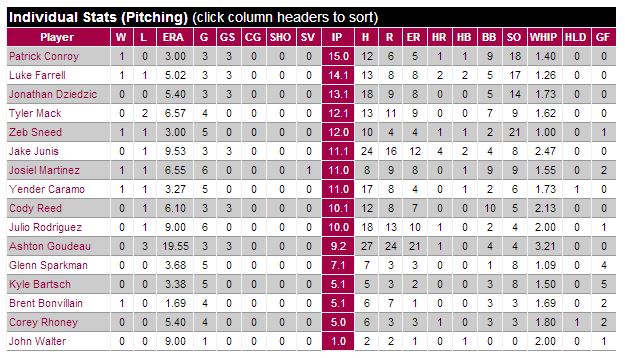 Be sure to come out and have some fun when the Chukars return to Melaleuca's ball park on July 17. Get info on the upcoming games and activities here.
Image Sources: ifchukars.com and the Chukar's Facebook page.