Alongside the Snake River in southeastern Idaho, near Yellowstone National Park and the Teton Mountain Range, lies a gem of a city: Idaho Falls.
Location and Economy
It is the seat of Bonneville County and home to almost 60,000 souls (over 130,000 in the metro area). Principal income-producers in the area are the Idaho National Laboratory (a federal scientific research facility) and Melaleuca, Inc., a wellness products company and one of the largest privately owned companies in Idaho.
With a lower cost of living than most other parts of the United States, coupled with a higher median income and lower unemployment rate – Idaho Falls is a safe, family-friendly, health-oriented place to visit or call home, prompting Business Week to cite Idaho Falls as one of the "Best Places to Raise Kids."
Recreation and Culture
Owing to the abundance of business travel in the town, the Idaho Falls Regional Airport offers direct connections to major hubs, and there are numerous choices for lodging and dining in the area. Recreational activities draw many other visitors to town – the region is famous for fly fishing, hiking and other outdoor activities. National Geographic named Idaho Falls as one of America's "100 Best Adventure Towns."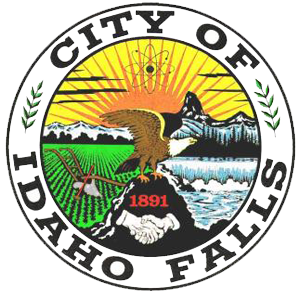 A greenbelt alongside the Snake River provides plenty of room for walking, jogging and sightseeing. The Museum of Idaho Falls offers world-class educational exhibits and programs. The Willard Art Center, Civic Auditorium and Colonial Theater showcase musical performances. plays and works of art. And to top it off, every year the river is illuminated by the largest Independence Day fireworks show west of the Mississippi – the Melaleuca Freedom Festival.
Visitors to Idaho Falls for a Chukars game would do well to reserve extra time to stay and play. There is plenty to do in and around Idaho Falls.