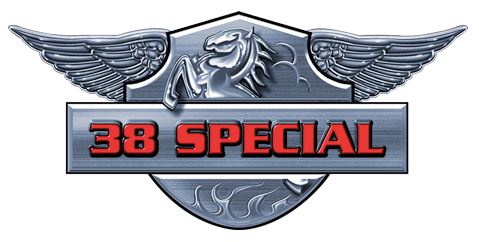 Another way to have fun at Melaleuca Field is to come to the music concerts! The American rock band 38 Special is coming to blast their hits at Melaleuca Field in Idaho Falls on July 25th.
38 Special probably has lots of big hit songs you will recognize. According to the IFTickets.com site,
"Their breakthrough hit was "Hold On Loosely" (1981). "Caught Up in You" (1982) and "If I'd Been the One" (1983) both hit No. 1 on Billboard magazine's Album Rock Tracks chart. "Back Where You Belong" (1984) continued the annual sequence of radio favorites. In 1985 they had another hit with "Teacher Teacher", written by Jim Vallance and Bryan Adams. The song climbed to #4 on the Billboard Top Tracks Chart, spending 10 weeks on the chart. "Second Chance" was a No. 1 hit on Billboard's adult contemporary chart in 1989, followed by The Sound of Your Voice in 1991 (Billboard Hot 100 #33) from 'Bone Against Steel' and 'Fade to Blue' from the album 'Resolution' made it to #33 on the Mainstream Rock chart in 1997."
They were formed in the 70's, but went big in the 80's. Melaleuca Field events are fun and safe for all. Come and enjoy a great night of music and fun.